About the project and what we're aiming to answer
This research is funded by the Economic and Social Research Council (ESRC), as part of UK Research and Innovation's rapid response to Covid-19.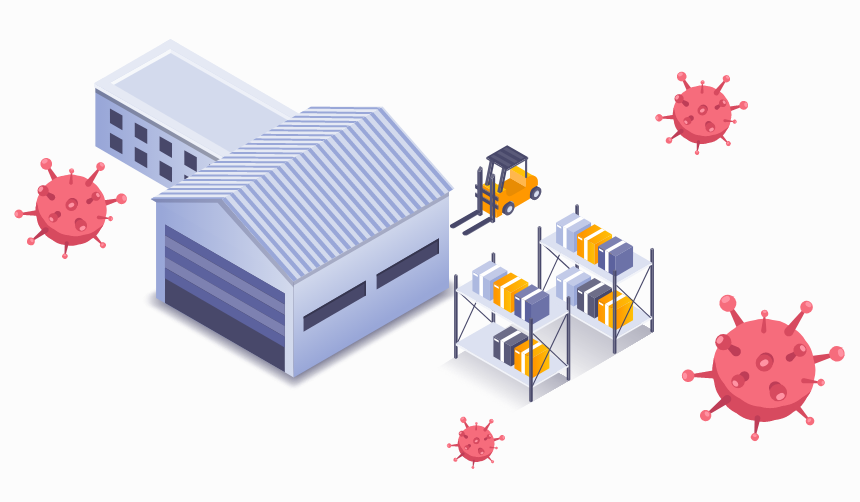 The aim of the project
The COVID-19 pandemic has affected different countries and regions differently both in the severity and the number of cases. Therefore, different regions within countries may require different policies to effectively address the COVID-19 epidemic and minimise its socio-economic impact.
The project wants to understand these asymmetries and help the design of policies that can be effective in restarting the economy and encouraging recovery and long-run renewal at the regional and sectoral levels.
How we will achieve this aim
To achieve this goal, we plan to study the spatial dynamics of COVID-19 employing an epidemiological model embedded into a quantitative multi-sector economic spatial framework that includes trade in intermediate products.
The research focuses on the regions of the UK and incorporates their main international trade partners such as the surrounding European nations, the US and China. The main hypothesis is that economic links among locations work as vectors for the disease and are, therefore, another very important factor for its spread.
Specific questions that the project wants
to answer include the following:

How does the infection spread over time and space as a result of economic interactions?

How can the pandemic affect inter-sectoral flows and supply-chain links across regions?

What can be the socio-economic impacts of alternative policy responses to the pandemic?

How can this impact be affected by the industrial composition of regions, the supply-chain links and Brexit?
The outcomes of the project
The findings of the project can, for example, help allocate more efficiently the Local Growth Fund across industries by the Local Enterprise Partnership (LEP) Network under the current circumstances.

PROJECT LEAD
Professor Fidel Perez Sebastian
Professor Fidel Perez Sebastian (Ph.D, University of Virginia) is the Principal Investigator of the project. He specializes in the area of Economic Growth and Development, and an important part of its research agenda corresponds to analysing the macroeconomic aspects of infectious diseases. He has published widely in peer-reviewed scientific journals and has received grants from the European Commission. He has served as a consultant for the World Bank and for the IMF.
Keep up-to-date
Sign up to our mailing list to be notified about events, research and project outcomes once they are completed.